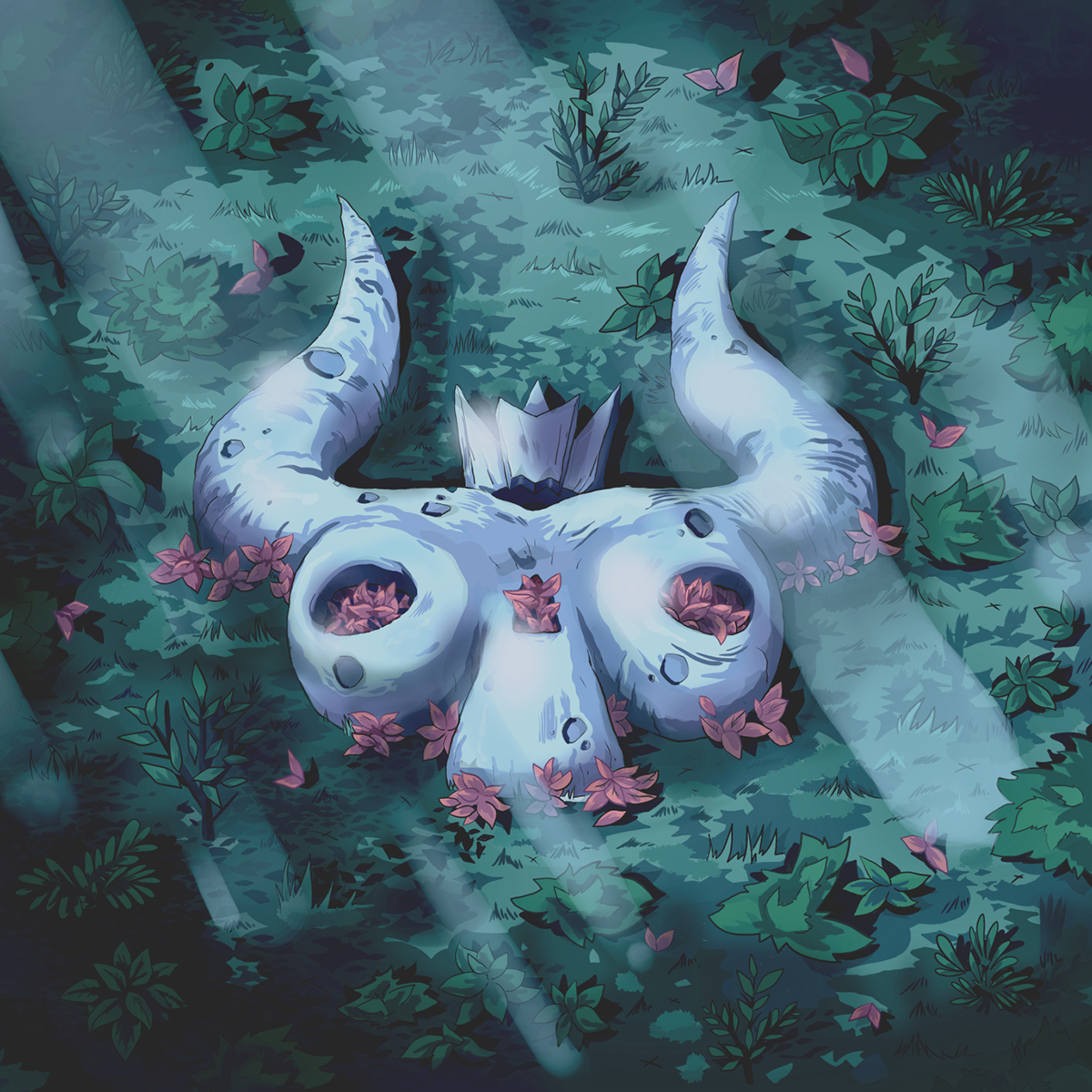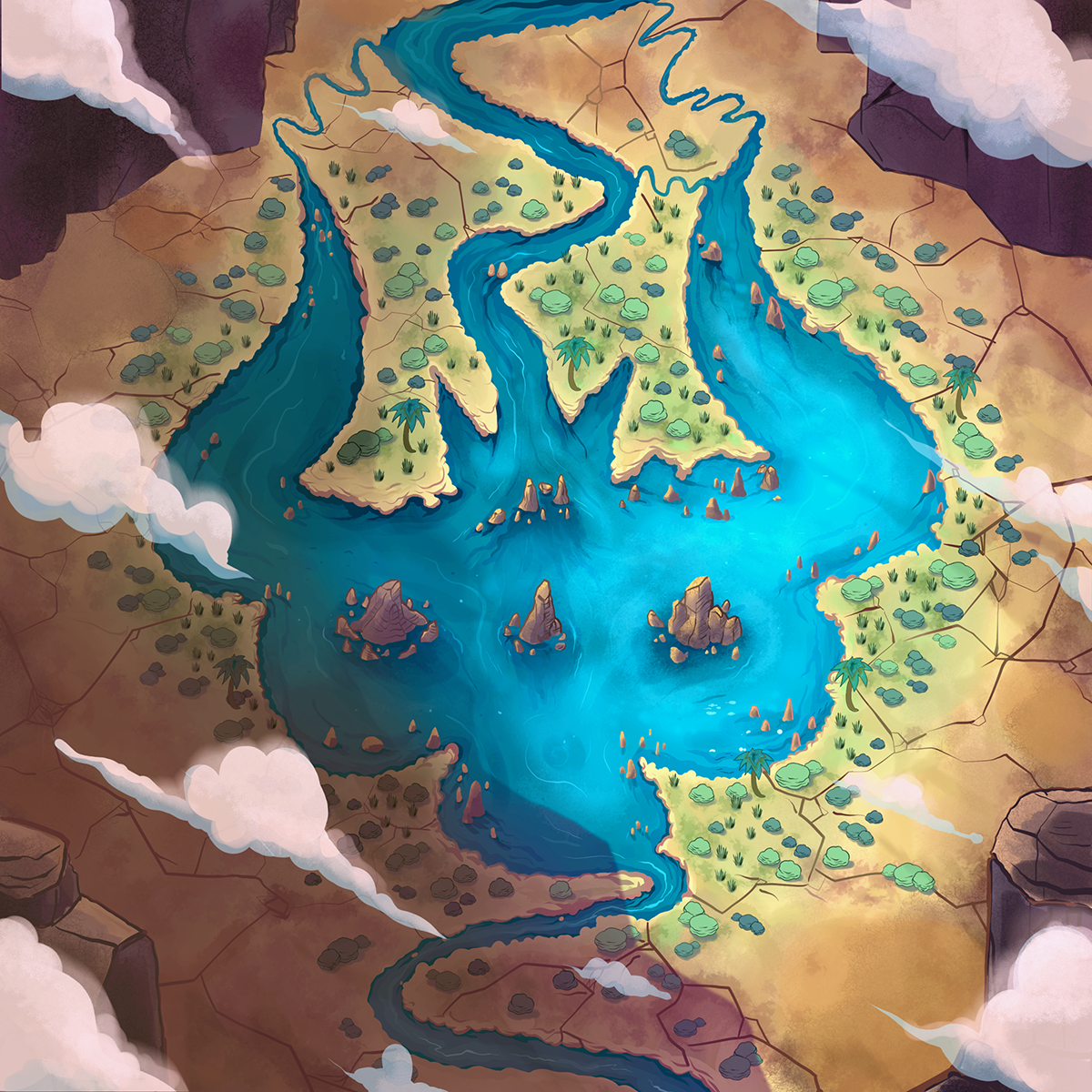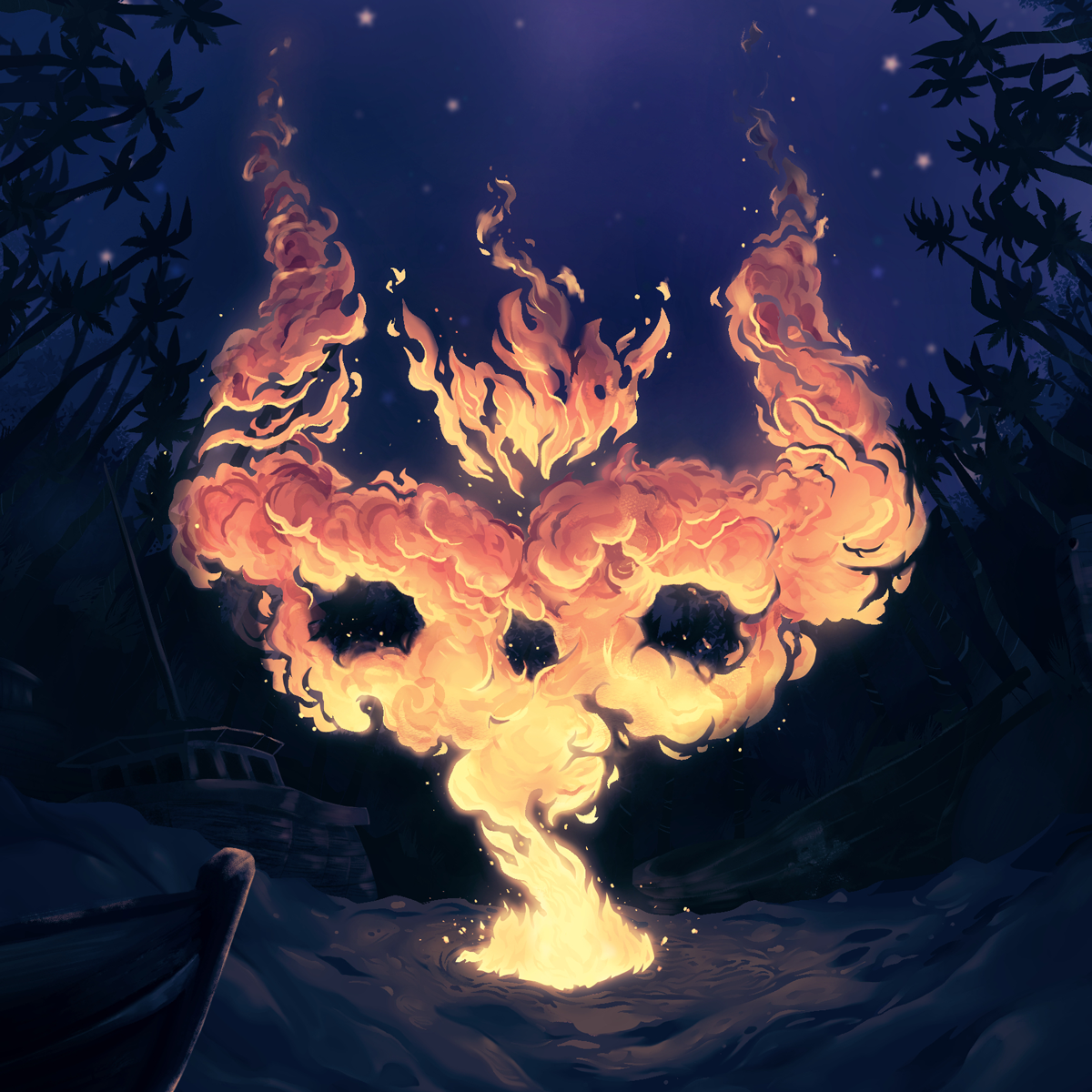 TWOOM
I designed the logo and illustrated the EP covers for Twoom, a duo of electronic musicians based in Barcelona.
The result is an interesting mixture of downtempo/ chillwave / hypnotic electronic music, with a hint of tribal vibe. The 3rd EP is coming in september 2019.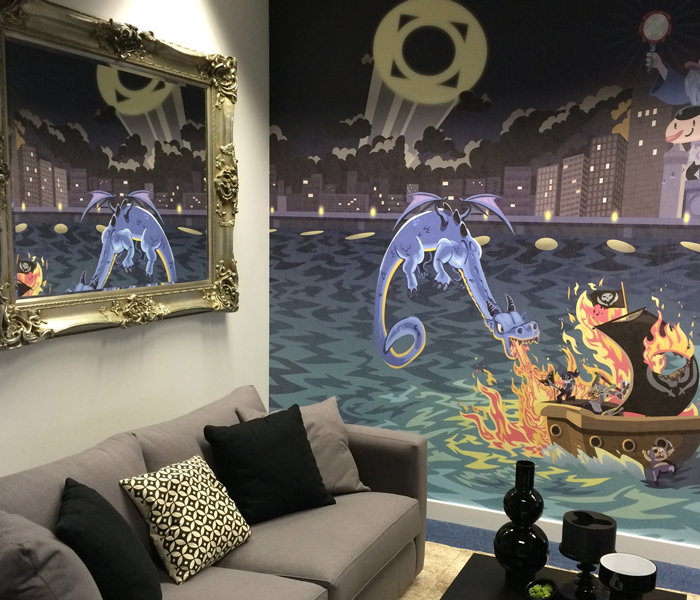 ITC Wall Print
I was commissioned by ITC to do an illustration for their office.
They wanted to used the same characters I designed for the videos I directed.
This collaboration with ITC was great as they wanted to change the way they communicate about their business ( internet security), they were very enthusiastic about all the character I created, especially the dragon, Netsie, which they turn into a plush toy !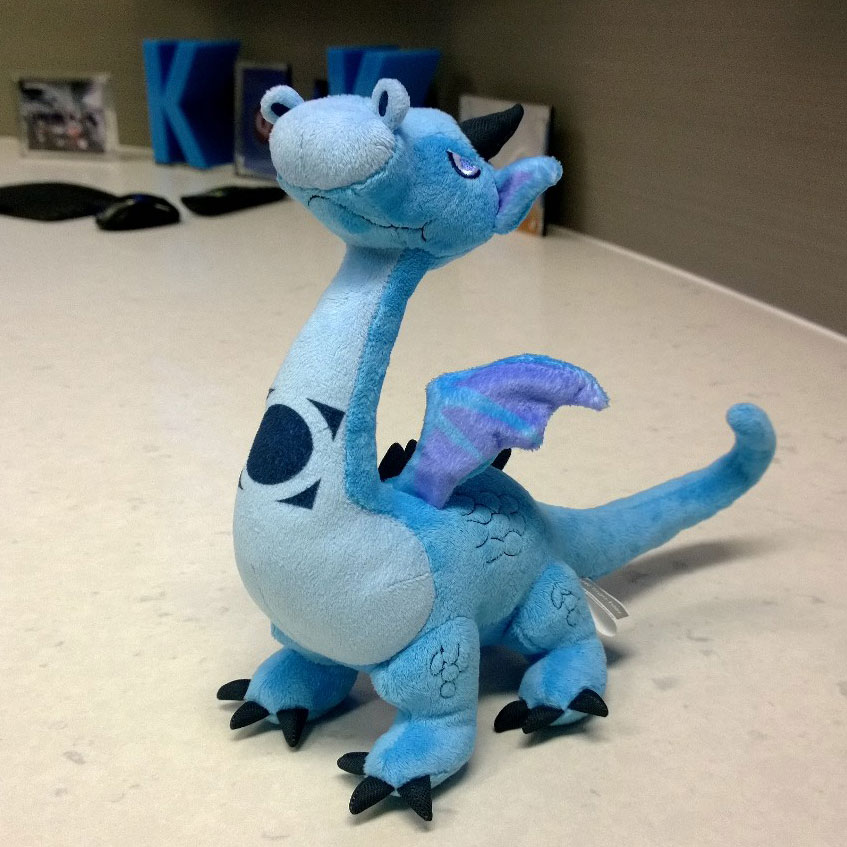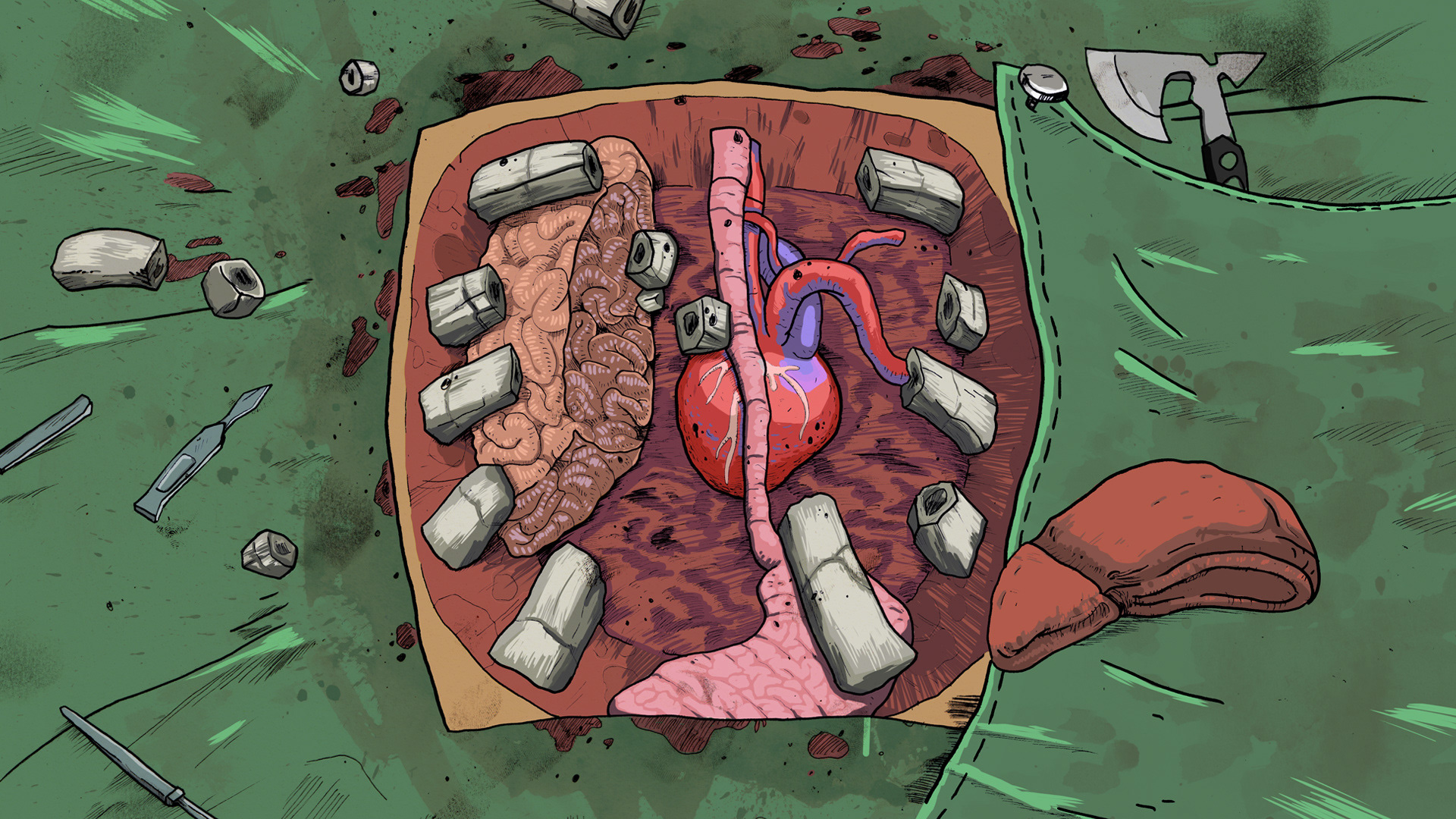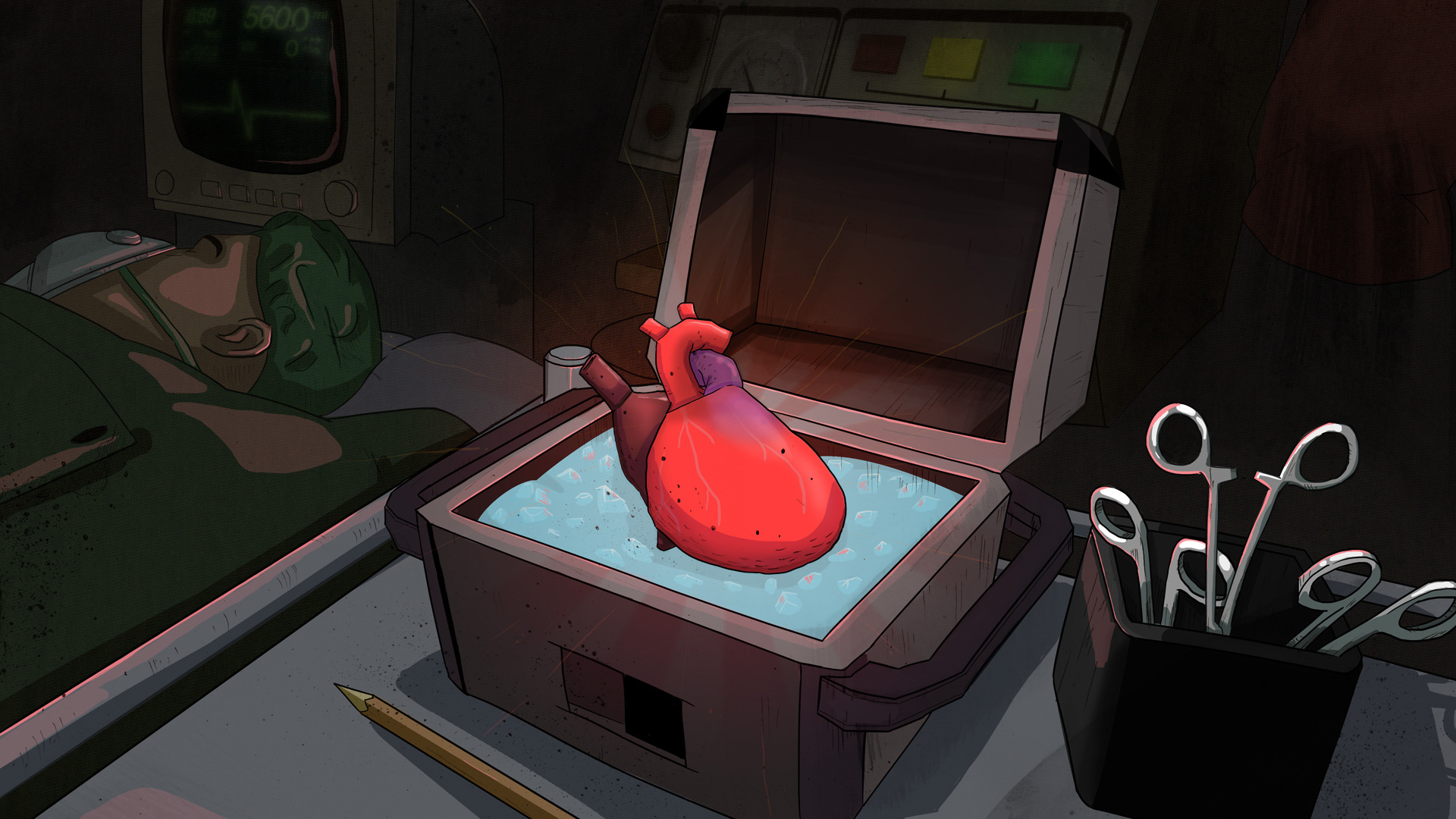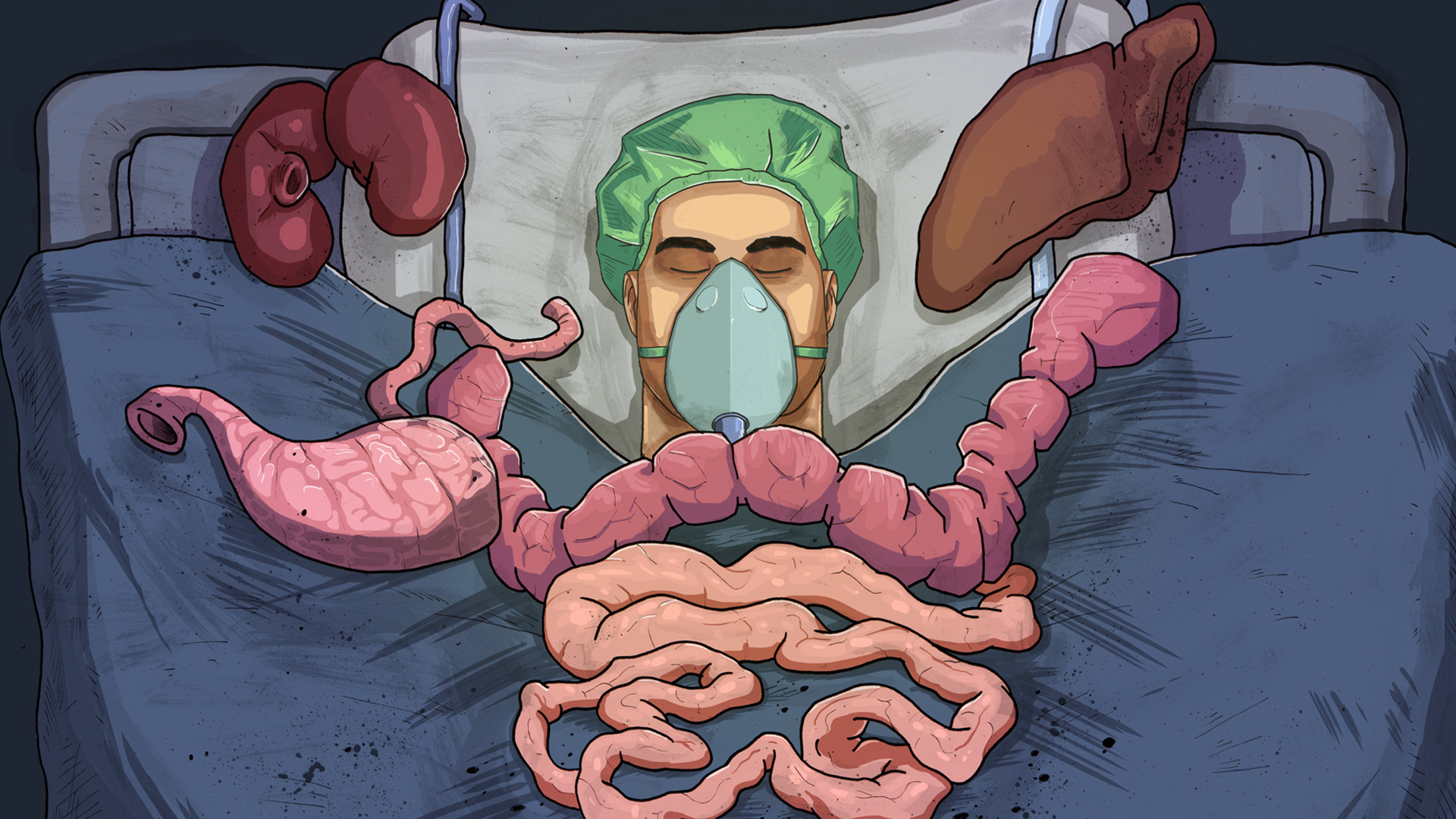 Surgeon Simulator
After being Game Designer on Fifa Superstars, Henrique Olifiers went on and started Bossa Studios, which became one of the most game company in the UK to work with. I work with him at the begining of this new adventure.
A couple of years later, he contacted me to create a serie of illustrations to promote a new release of their game Surgeon Simulatior.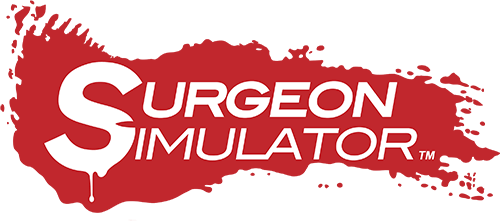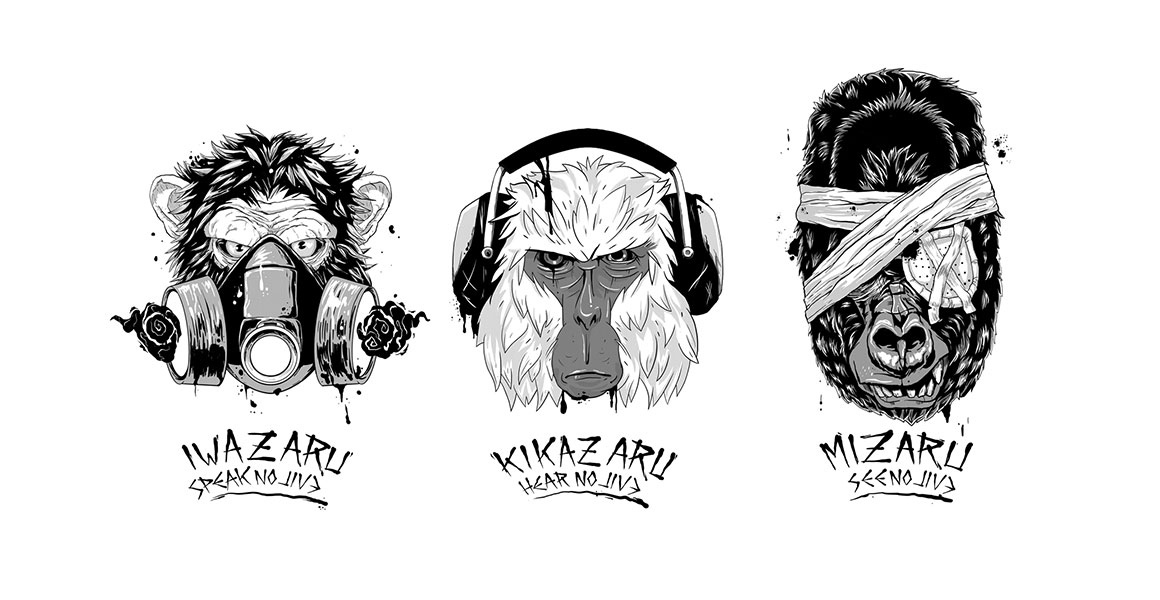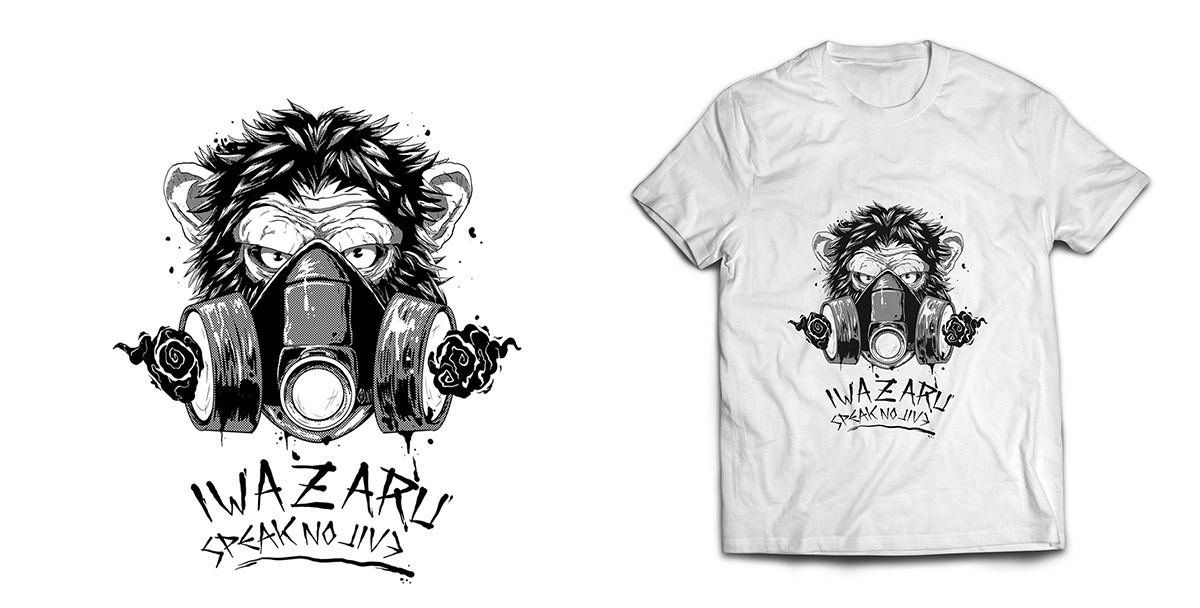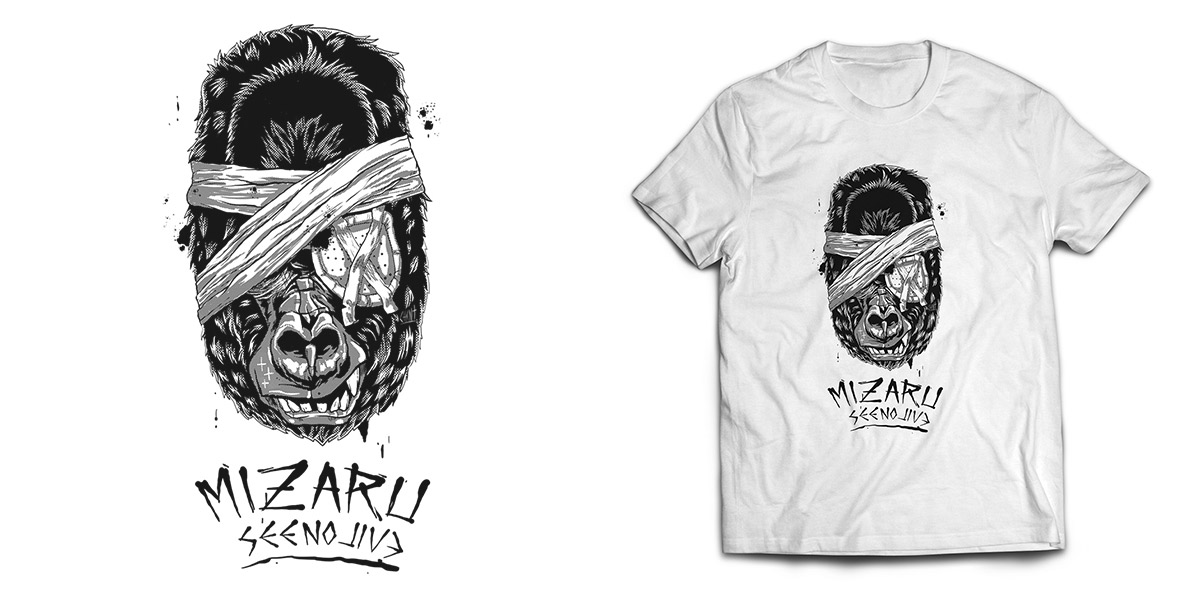 IWAZARU KIKAZARU MIZARU
Illustrations for the fist apparel collection of "Les Keeps", a French Dance and Tricking team.
The designs are based on the Sanbiki No Saru, the Three Wise Monkey.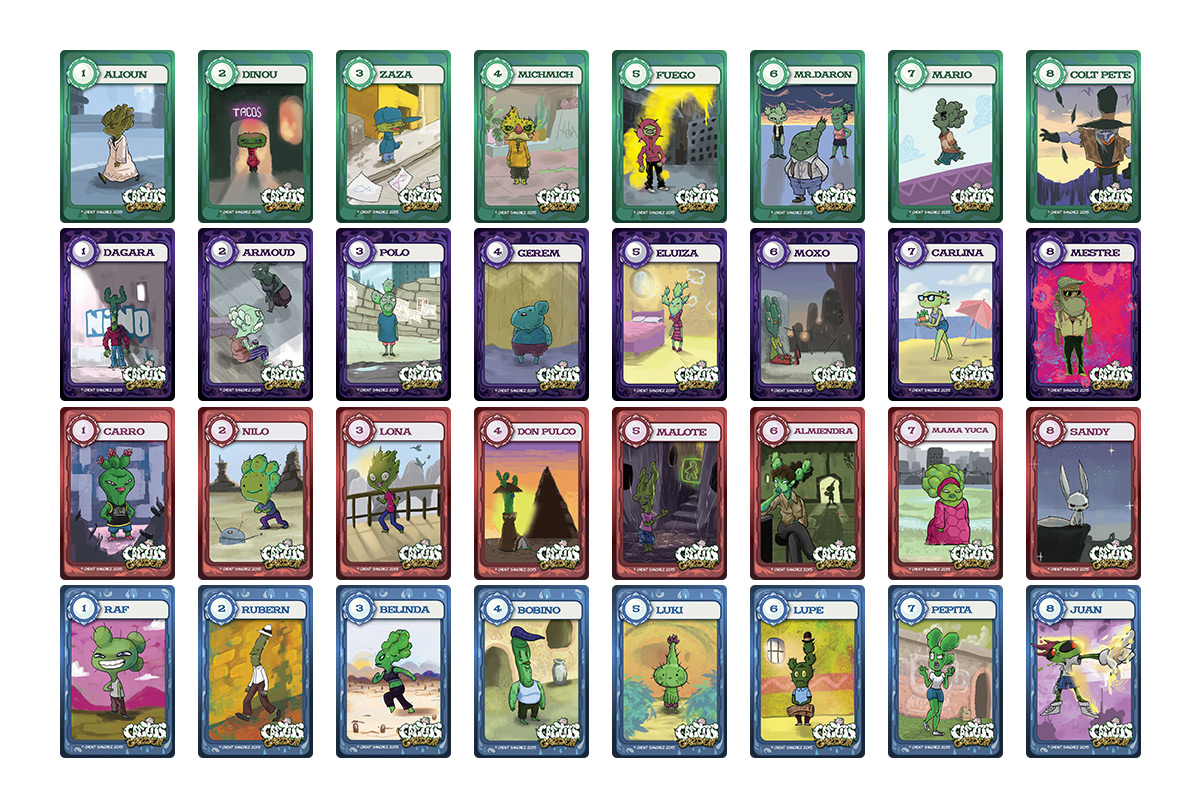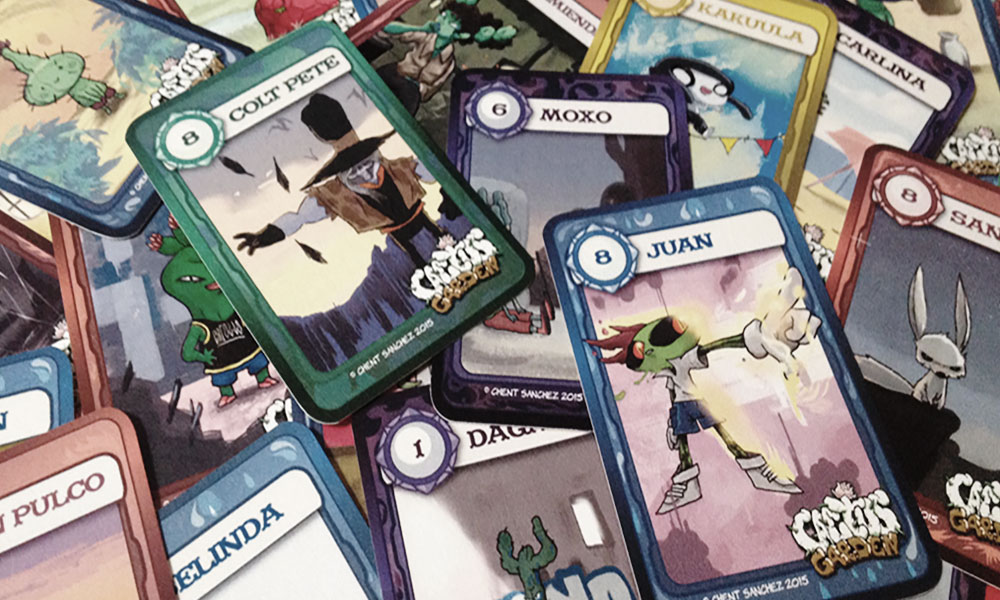 Cactus Garden Cardgame
I made a version of the War card games with 32 characters from my comic Cactus Garden.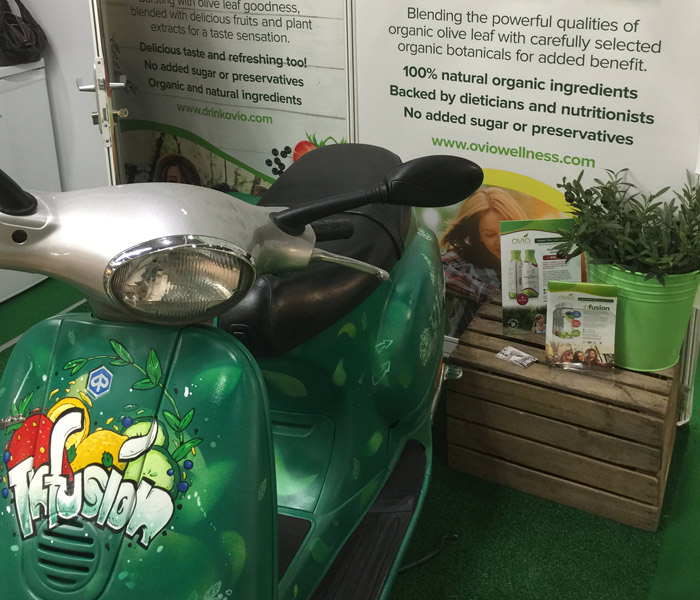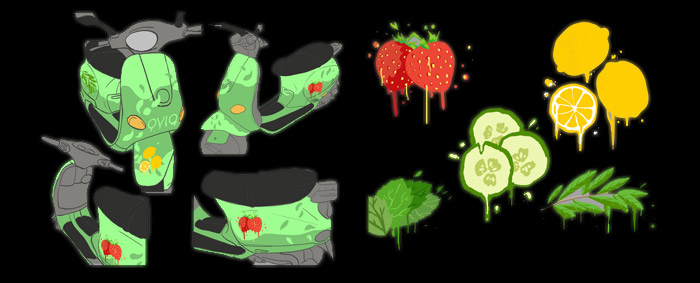 OVIO-Infusion
I have worked with the brand Ovio Wellness to promote their new heathy drink Infusion during the "Natural and Organic" show in London.