I do animations for games, motion design, explainer videos and stickers.
I especially like simple animations, with good narrative and cute, cool, or quirky characters.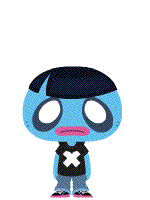 Before you discover my client work, I suggest you watch my showreel :
---
I cover many aspects of productions: scriptwriting, storyboarding, animation and character design.
Here is a selection of projects for clients:
Chent X MyFaust – Merry Christmas
I wanted to do a short animation to wish a Merry Christmas to my friends, contacts, and everyone who supported me in 2018.
My friend MyFaust did this short track for me. Check out his music !
The Seven Star Reanimate
Seven Star Reanimate is project to reanimate for fun an episode of the original Dragon Ball.
My shot is only 2 seconds short so I focussed the reinterpretation of the characters.
Made with ToonBoom Animate Pro 3